Click below for a Rental application: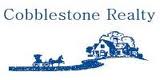 (There is a $30 non-refundable application fee for each person. The fee must be paid by check or money order. Anyone 18 year of age or older that will be living in the home must submit an application. Proof of income must be turned in along with application fee.)
Like us on

Status of each property is listed under the price on the right side.
(Ex. For Rent, Lease Pending, Rented)