"2004 REALTOR of the Year"

Office: 912-283-9595 Ext. 202
Cell: 912-218-4553
Fax: 912-283-8545
GRI --Graduate, Realtor Institute
ABR -- Accredited Buyer Representative
Kirby is a graduate of Valdosta State University and served nine years in the military. He has been working in real estate since 1999. October 2002, Kirby started Cobblestone Realty, Inc. He has been known as "your friend in real estate" as well as for his strong desire to offer better services with more modern equipment and instant access to properties.
Kirby is the 2003, 2011 & 2012 President of the South East Georgia Board of Realtors.
Kirby contributes on a state and national level to help protect property owners as well as fellow REALTORS®. He has a great concern for improving his community. He volunteers on many project as well as coaching many different youth sports.
A few words from Kirby Malone:
I love my job and look forward to each meeting I have with my clients. I am friendly, enthusiastic and very easy to talk to. I have lived in the Waycross, Blackshear area for 30 years. I work hard to give my clients the best customer service. Please contact me at my office, cell, or online; let's discuss how I can put my skills to work for you.
God Bless!
Mark R. Osburn, REALTOR
"2006 REALTOR of the Year"

Phone: 912-286-4306
Fax: 912-283-8545

I am a lifelong resident of Ware County, I have strong family ties to Ware , Brantley and Pierce Counties. I have been licensed to work Real Estate since August 2000.Having been employed for the past 30 years in the service industry ,I have an extensive knowledge of our area. I look forward to serving the needs of my clients.
Shannon Malone, Associate Broker

Phone: 912-218-4552
Fax: 912-283-8545

I am licensed as a real estate broker through the State of Georgia Real Estate Commission; I also have an Associates in Business from Georgia Military College.

Let me know what I can do to help and I will be glad to assist you with all your real estate needs. Buying and selling a house should be a wonderful experience and I will be dedicated to you and your family. I hope I can make your experience, free of stress, misunderstanding, and hassle. I believe the most important part of my business is good customer care. By the time you buy or sell a house with my help we should have a great relationship together, or I have not done my job.

I am a member of Emmanuel Baptist Church of Blackshear where I am actively involved. I have been married for 20 years and we have two awesome boys and one sweet baby girl.
Wendy Mattox, REALTOR

Phone: 912-281-7781

I am a proud member of the Cobblestone Realty team. Cobblestone is the area leader in sales for the last 10 years and has an excellent reputation. Kirby Malone and his team of Real Estate professionals are well qualified to make your experience successful.
One thing I learned in my 15 years as a manager at the Disney World Resorts was that it is not about making a sale… It's about making a CUSTOMER. But making a customer at Disney was all about creating a fantasy. Real Estate on the other hand is all about REALITY! The decisions you make about home ownership can be life altering not only for your financial situation but also for you and your family's happiness, comfort, and security. Therefore you need to be well informed!

I bought my first home when I was 18 years old and I have been buying and selling homes ever since. Sometimes I won and sometimes I lost but with each transaction I learned some valuable lessons. I can relate to how stressful buying or selling a home can be but hope my experiences can make YOUR process a little easier. The key to a successful outcome is your selection of a real estate professional. When I received my license in real estate I was fortunate and was given the opportunity to work with the best agents in our area.

My degree in Computer Science prepared me to keep up with available resources. I have recently received ePro Certification. This program focused on using the various internet technologies, i.e. Social Media, Mobile Office, and Online Marketing. In a market where 90% of Buyers start their search online, understanding the online world is key to today's the real estate marketplace.
Although I loved spreading the pixie-dust at Disney, in 2004 I decided "there's no place like home". The central Florida area was simply not the best area to raise my daughter. My roots in the this area are very deep - my family has been here for 5 generations I was raised in the Waycross area and graduated from Ware County High. The return to this area was probably the best decision I ever made. My wonderful husband, Sands Mattox and daughter, Sami have given me support and patience as I traveled the roads in and around Waycross, Blackshear, Alma, and Brantley County in a search to match the right home with right person. Seeing the excitement in a new homeowner as they find the home of their dreams is the real reward in this profession. Now that's the real pixie-dust!

In my first year in real estate I was one of a select few agents to receive the 2013 Circle of Excellence award for Sales. I closed 31 transactions in 2013. I found that hard work does pay off and have been successful in a hard market. As the market has improved, my 2nd year has been even better than the first closing 48 transactions year to date. I currently have more in sales year to date than many companies in our area. I am not a 9 to 5 Realtor, I work weekends, to accommodate that people need to be able to schedule their home search on a schedule that is convenient to them.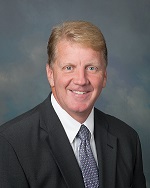 Neal Murphy, REALTOR
Call or Text 912 286 7676
Email nhmurph@gmail.com
A graduate of Georgia Southern University and Southeastern Technical College, Neal has gained experience in customer service through his employment in retail, technology companies, and in admissions at Okefenokee Technical College. As a native of Bacon County, Neal resides in Pierce County with his wife and son. He is active in his church and youth athletics in the area. Neal believes there is no better place than a small South Georgia town to live, raise a family, and retire. He says, "We have it made in this here: no traffic hassles, a short drive to the beaches, a low cost of living, and great friends and neighbors."
Contact him today, and let him help you find out what southeast Georgia has to offer you.